Hooray! You're getting married! If you're a blushing bride waiting to walk down the aisle, there's a high chance you're a little bit stressed right now. While you may be ready to marry the love of your life and live like Cinderella (y'know, hopefully without losing any shoes in the process), there is A LOT of work that goes into planning a wedding. You have caterers to find, you have a venue to secure, you have guests to invite, and you have 'the one' to find in the bridal shop. In fact, you're probably so focused on planning for the day that you're not actually thinking about what's going to happen on the day, and that fact that it will likely pass in one happy blur. To capture the feel of your wedding, why not ditch a photographer and opt for the latest budget wedding trend… Instagram Photo Booths?
What is it?
You might be looking at your phone or laptop screen right now and thinking, 'Err, what? What the heck is an Instagram photo booth?" Well, don't worry, we're about to fill you in. An Instagram Photo Booth is the latest budget wedding trend that is sweeping the nation, and it could save you oodles of pounds on a photographer – oh, and it's super fun. As well as taking hilarious photographs with props and incredible backdrops, these Instagram Photo Booths also have the ability to connect to social media. With added hashtag printers , Instagram Photo Booths allow guests to take their own photos throughout your wedding day with a dedicated hashtag. The computer then detects the hashtag, and prints out the photo there and then!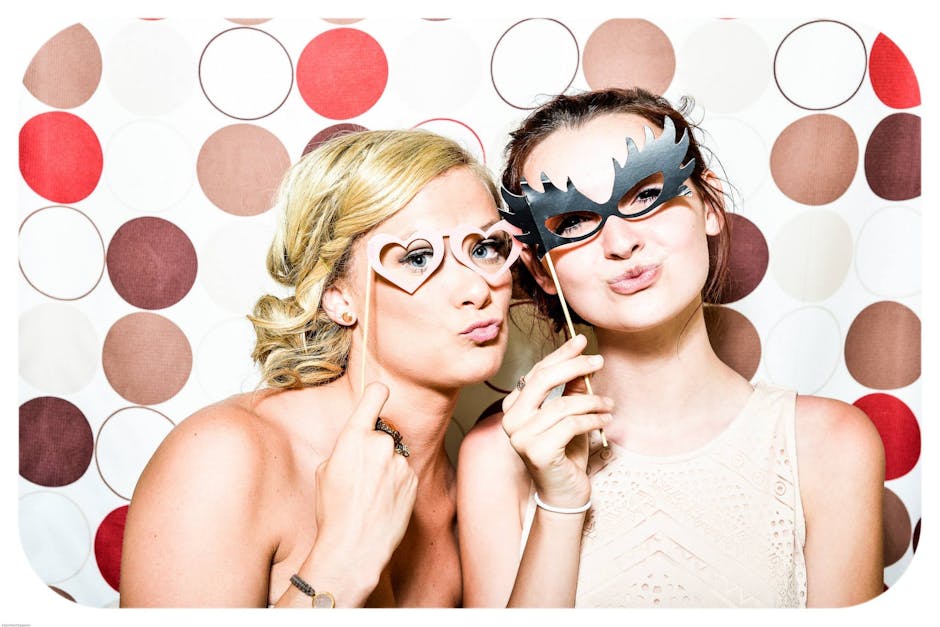 A budget option
Of course, you can still hire a professional photographer if you want – but if you want a true budget wedding, we would only advise hiring the photographer for a couple of hours to capture the pro stuff. Instead, embracing the newest photo wedding trend could save you a bunch of money. Because Instagram Photo Booths are super fun, they're guaranteed to entice most of your guests into them, which means that you'll leave the day with beautiful and downright wacky photographs of them. As well as this, the hashtag printer allows guests to take their own photos – which means that you'll save money on disposable cameras, or your own time, as you won't have to meticulously direct your professional photographer to every single one of your family members.
A guest memento
Having the ability to print out your guest's photographs is also a way to give them a little memento of the event. If you can't quite splash the cash for intricate of expensive wedding favours, this printable photograph could be your little gift to them. With customisable printout options, you can have your names printed on the bottom of the photographs and even the date so that they'll never forget the day their friends chose the most epic budget wedding trend of all (*wink*).
An addition to your guestbook
Another way to use the Instagram Photo Booth is to bump up the content in your wedding guest book. As they make their way to the photo booth to take silly photos, you could ask all of your guests to leave one of them behind and to stick it in your guest book. This way, you won't look back on your guestbook in years to come and struggle to see whether your Uncle Roger really did have a good time, or whether he was simply lying to make you feel good. Now, you have photographic evidence to show him that he may have had one too many glasses of bubbly…
The latest budget wedding trend of the year is the Instagram Photo Booth, and if you're worried you won't be able to see all of your guests during your big day – at least you'll be able to see they had fun in the booth!
Image Sources
Well, hi there! Thanks for dropping by, earthlings. While I am a writer by trade I like to pride myself on my other quirks. I can rap all of the lyrics to Kanye West's 'Homecoming,' I can eat a whole packet of Oreos in record time, and I can lick my elbow. Oh, I'm also a stickler for luuuuuurve…